For other languages: Click 'Translate' button.
The PomPrint Designs group of websites now uses www.pomprint.co.uk as the primary gateway to all parts.
The site has two distinct parts:-
The news feed
The corporate sites
The News Feed will provide short and colourful information snippets of the
latest offers,
delivery information,
news,
other related posts.
They will appear on the home page in chronological order (newest first).
Access the Corporate Part via the menu on the left side of the screen. Click on the three white line icon in the top left corner.
You will find important items such as:
catalogues,
on-line store,
contact details.
Above is the 'Welcome' part of the home screen. Scrolling down takes you to the news reel: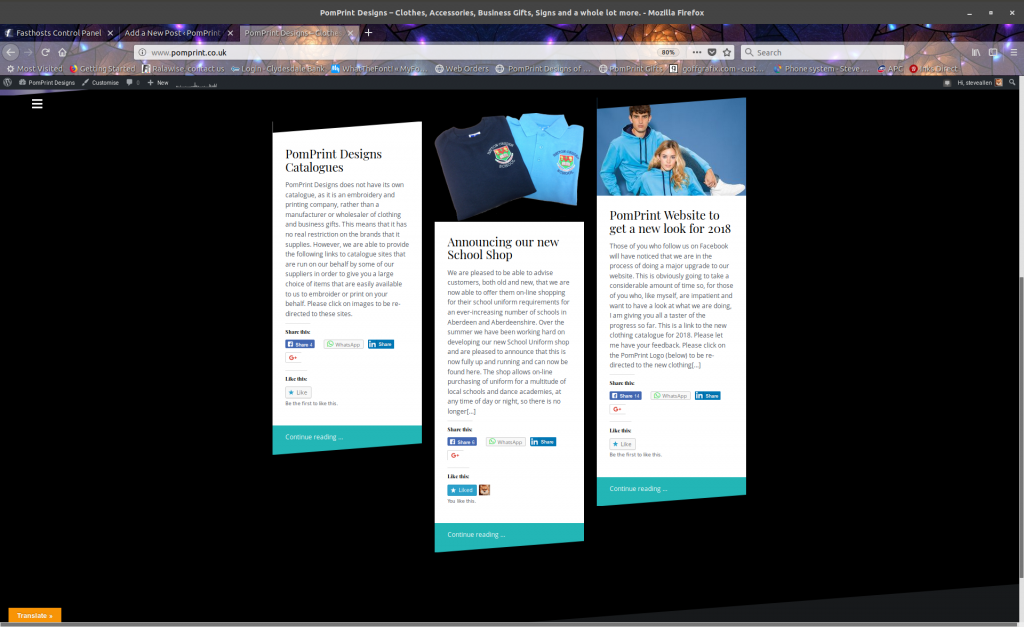 Click the three white line icon, we open up the main menu with the links to the catalogues and commercial sites.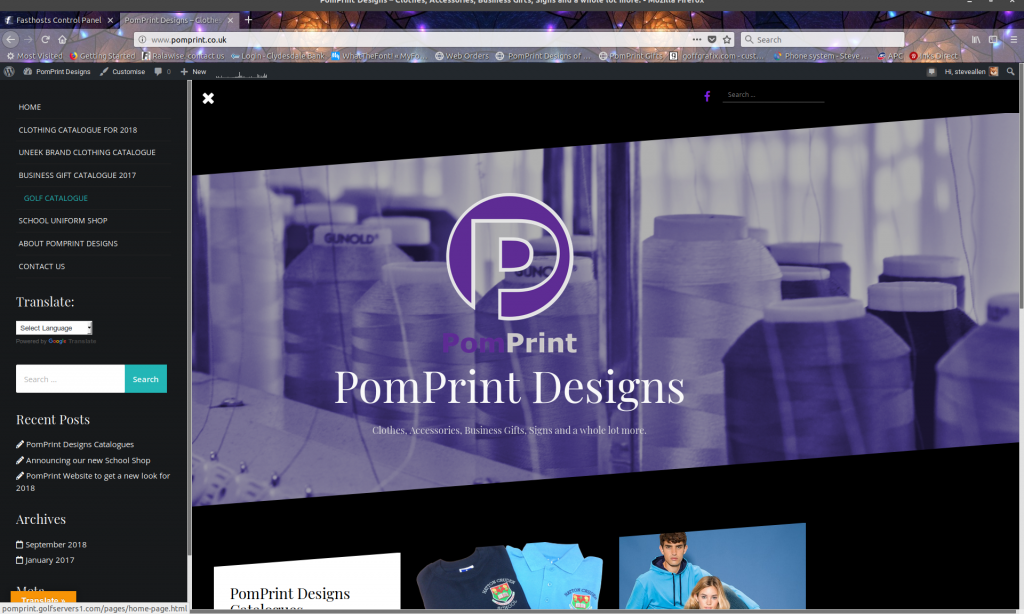 For those customers who do not have English as a first language, there is a 'Translate' button at the bottom left which will translate automatically the contents into a variety of languages that we believe to be spoken in the North East of Scotland.
I hope that you all enjoy using our new web site.