Now that winter is knocking on our doors, what could be better than spending your time indoors snuggling up by the fire in an All-in-One?
Fortunately, we have just heard that the ComfyCo. Contrast Onesie is about to be discontinued and has had a price drop while stocks last, so we have decided to add them into our 'Seasonal Specials' aisle in the on line shop.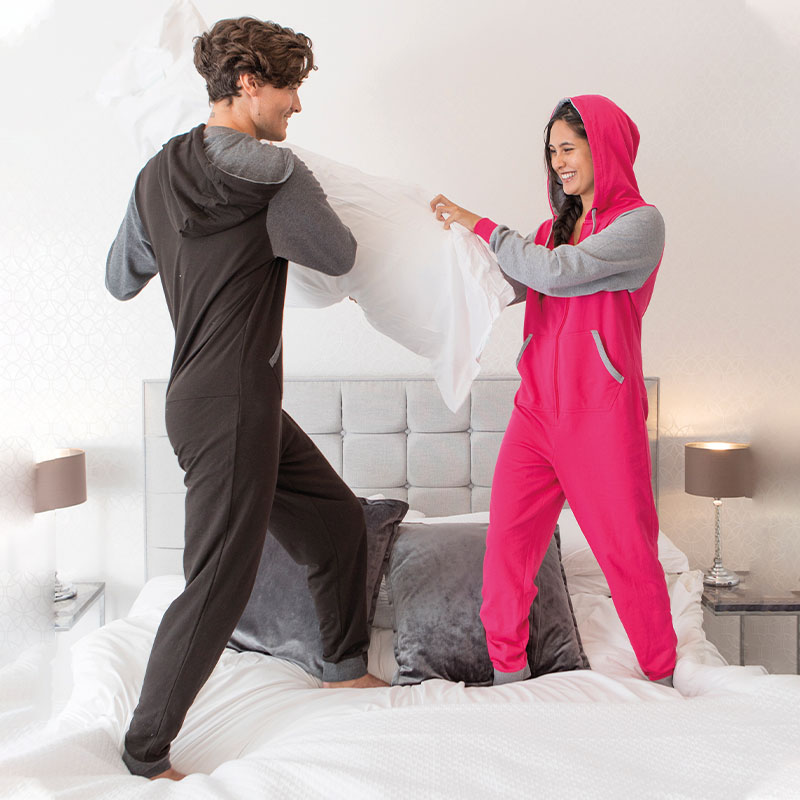 We have also added in the 'regular' ComfyCo. onesie, which comes in both Adult and Children's sizes, and this is before we get to our Christmas Gift selection, which will be appearing shortly.
The PomPrint Seasonal Specials aisle can be found in our School Uniform shop by clicking on the picture of our zippy Rainbow Bear below, who is waiting for you there.